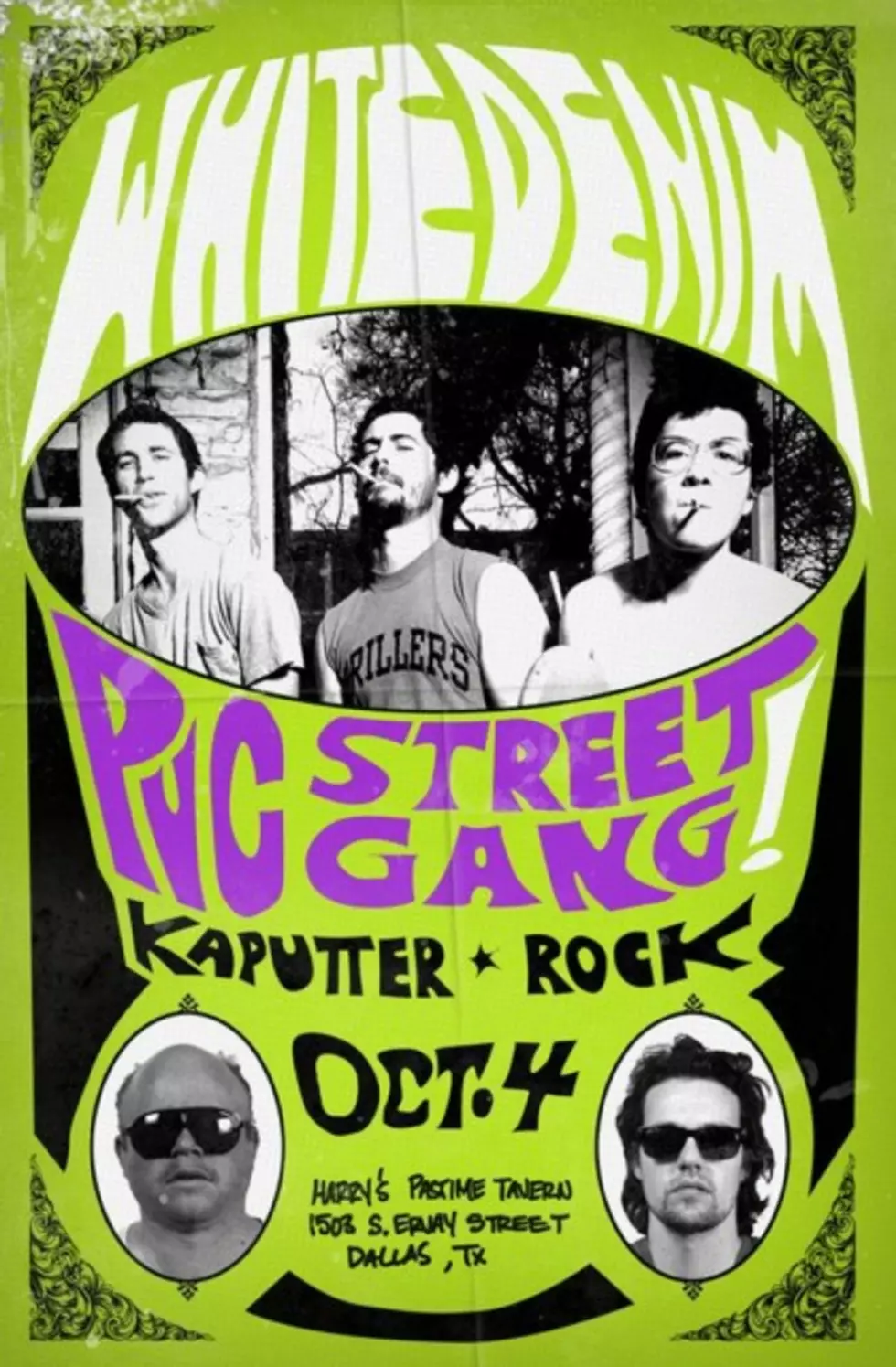 pvc street gang x white denim
If you're in Dallas this weekend, come see White Denim on Saturday night at Pastime Tavern, before they head off to Iceland. Opening the show will be North TX locals and good friends of WD, PVC Street Gang. I've yet to catch the group's live show, but the extremely taut urgency in the vocals and overall sense of tension these two create on the super tight new song "Cutlass" should be more than enough to convince you to show up early. Highly recommended:
********************************************
White Denim's Shake Shake Shake 7" comes out next week on Full Time Hobby. Click that awesomely hideous cover art up there (is that Steve's grandma?) for a better look. You can order it here for 2 and a half pounds, which I believe translates to like 10 bucks USD these days. Well worth it for the the b-side ("All Truckers Roll") and the record sleeve alone.
********************************************