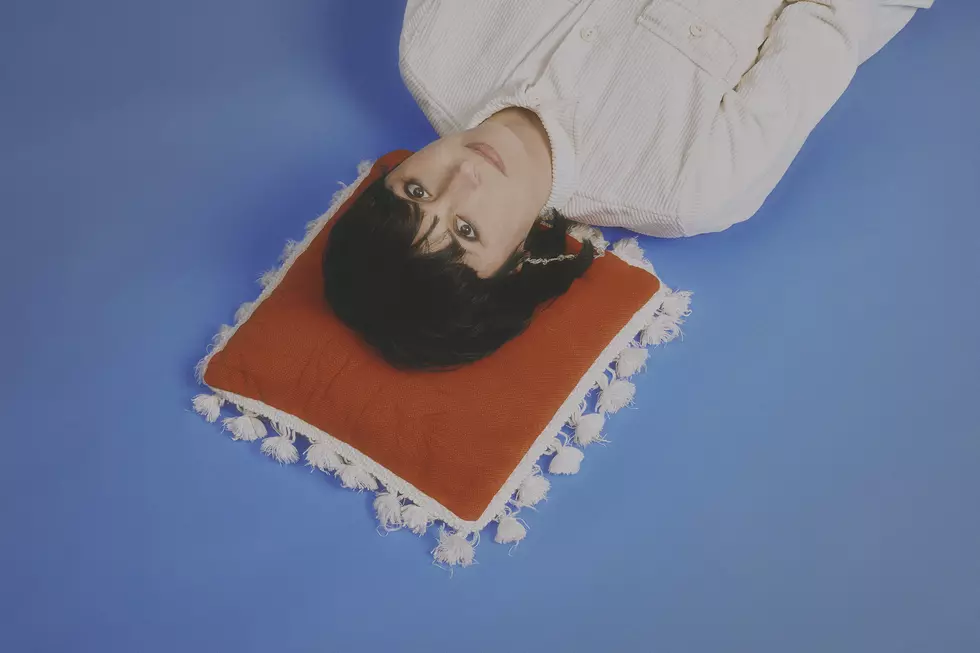 premiere: Σtella announces Sub Pop debut Up and Away + shares animated video for the timeless title track
photo: Dimitra Tzanou
Athens, Greece-based singer and songwriter Σtella shares the timeless title track + opener from her transportive new album Up and Away, coming in June on Sub Pop. As on super dreamy recent single "Charmed", Σtella hooks up again with London producer Redinho here to conjure an elegant and sophisticated union of vintage Greek music (Σtella says they wanted to give the track a "deeply Greek touch") and sleek modern pop. But while "Charmed" was all balmy, laidback groove, this one's a decidedly more rousing affair. Σtella tells us about the inspiration behind the song and its evocative video, which she directed, with animation by YOKANIMA + George Konto:
for me, the expression "up and away" symbolizes freedom, a liberation – our need to break free and fly far away, like superheroes do. This video tells the inspiring true story of how two rebetiko musicians escaped from gunfire during Greece's occupation by the Axis Powers in the 1940s.
Up and Away is out June 17th on Sub Pop. Pre-order the limited opaque blue vinyl "loser" version here.