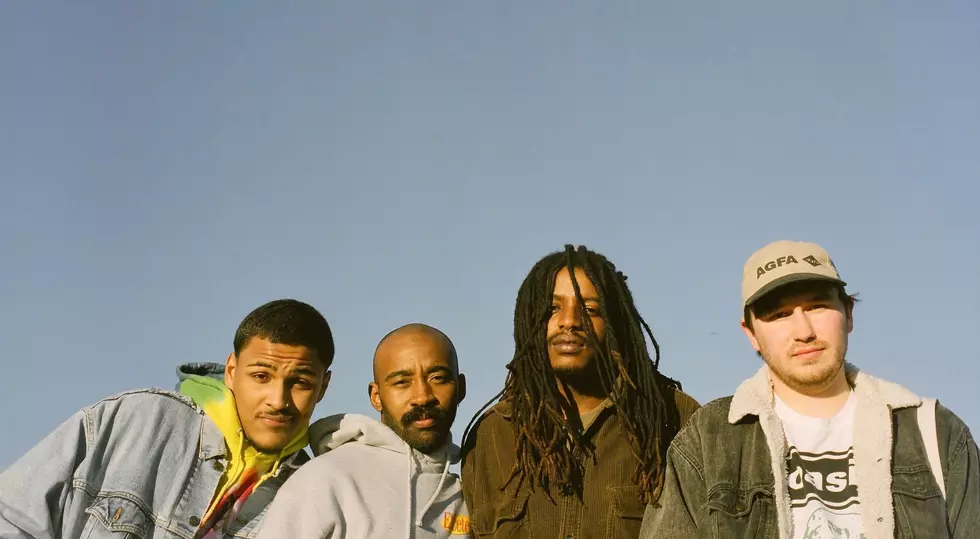 premiere: Enumclaw – Free Drop Billy
photo: brook jones
We're extremely stoked to premiere the new single from our favorite new band of 2021, Tacoma, Washington's Enumclaw. The group's perfect debut track "Fast N All", released with a video in early February, is an endlessly hooky and relatable no-frills slacker anthem that radiates a vibe and energy we've been yearning to hear for a minute, and it hasn't left our head since it dropped over a month ago. One might be tempted to chalk that shit up to beginner's luck, but it turns out the group's new single "Free Drop Billy" is just as sick; it's another glorious, absurdly infectious grunge-pop ripper, with a seemingly tossed-off hook that hits way harder than it should. The group is now officially two-for-two in effortlessly nailing a kind of distinctly early-'90s ennui laced with a hazy melancholy that has us feeling super nostalgic, while also managing to achieve that elusive low-key anthem status a second time in a row. And once again the video, which was directed by the band with snapclicktristan, rules. Enumclaw frontman Aramis Johnson tells us about the inspiration behind the casually poignant track:
"Where I grew up, a lot of people are townies, or losers. I sometimes have survivor's guilt about it. I went to college, and I've done some stuff that a lot of people I know in my life haven't. It's about not wanting to fall back into the traps of things like that, about not wanting to end up like some of my friends. I don't want to get stuck."
Enumclaw's debut EP Jimbo Demo is out April 30th on Youth Riot, and the whole thing rips. Pre-order it on bandcamp or cop the physical tape here + catch the band's live acoustic performance and Q+A tomorrow at 5:30 PST on Tacoma student-run radio station KUPS.