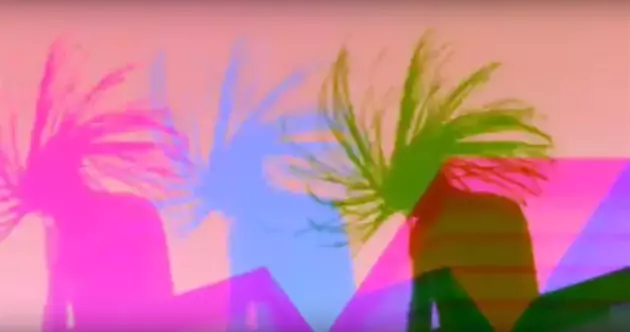 premiere: Cafe Lanai share two haunting new tracks
Montreal duo Mind Bath + Forever -- aka Cafe Lanai -- return with two steamy, viscerally haunting new love songs, including a psychedelic self-directed video for the first song they wrote as a group. The duo says about "Denim Jacket" and the intensely emotional, Blue Hawaii-produced "Here 4 U":
The Moon is in glamorous Fire sign Leo, offering seductive generous vibes ~ We wanted to share two songs. Affectionately, 'Denim Jacket' was the first song we ever wrote together. 'Here 4 U' was a palpable summer night spent with Agor (Blue Hawaii).