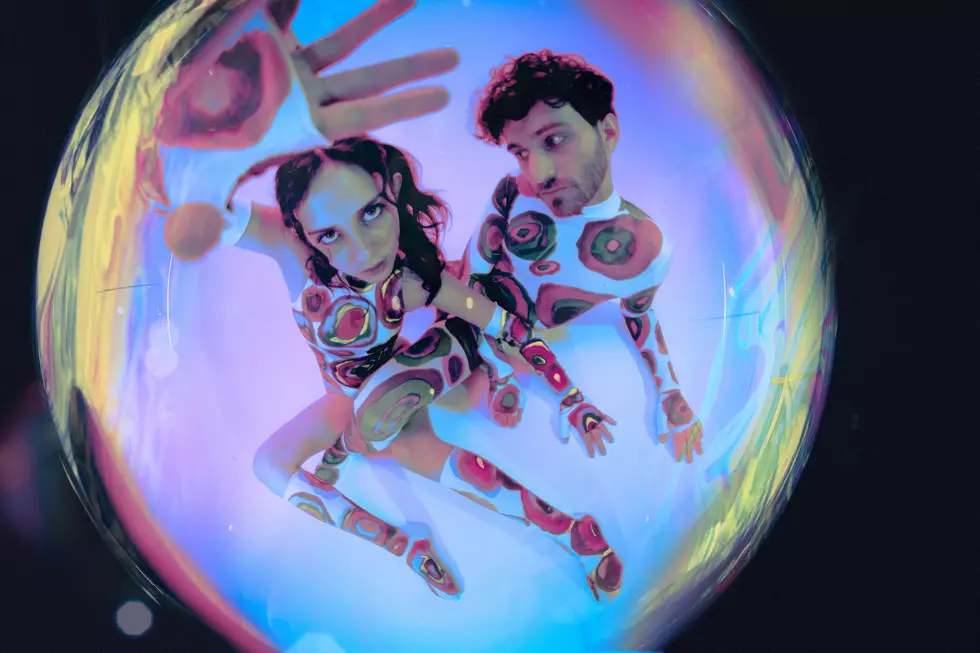 photo: Lissyelle Laricchia
Magdalena Bay continues their evolution into the greatest pop duo on the planet with their dazzling and frankly emotionally overwhelming new single "Chaeri", taken from the group's debut album Mercurial World, coming October 8th on Luminelle. Today Mag Bay shares the thrilling video for the track, and it's the most epic and fully realized rendering of their self-created world to date. Vid directed by Luke Orlando + produced by JJ House. Check the vid and the spectacular cover art by Ram Han, below.
Pick up Mercurial World on limited "high dispersion silver" gatefold 12" vinyl here.