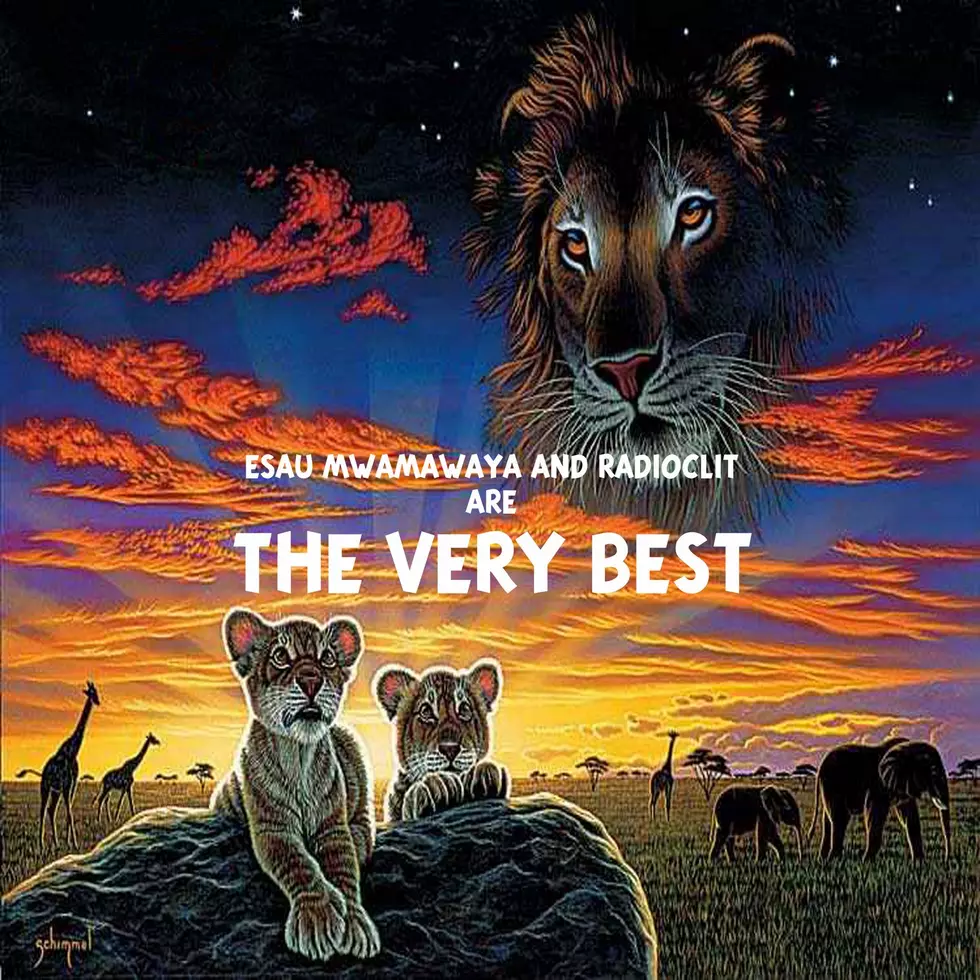 esau mwamwaya + radioclit :: the very best mixtape
This was a nice surprise to wake up to this morning (thanks Scott). Officially scheduled to be released on November 1, here's the debut (free) mixtape from Esau Mwamwaya + Radioclit, aka the Very Best, complete with absolutely fitting The Lion King-esque artwork. We've already heard a number of these tracks, but as a whole, this mixtape is one of the most sincere and uplifting things I've heard in a long time. One track we haven't heard yet is "Dinosaur on the Ark," featuring vocals from Ben Brewer, aka M.I.A.'s baby daddy. Highly recommended, obviously:
Download the full mixtape and check the tracklist -- featuring M.I.A., Santogold, Vampire Weekend, BLK JKS, the Ruby Suns, and more -- after the jump...
1) Kamphopo (vocals: Esau Mwamwaya, music: Architecture In Helsinki - Heart It Races)
2) Wena (vocals: Esau Mwamwaya & Bleksem, music: DJ Cleo - Wena)
3) Tengazako (vocals: Esau Mwamwaya, music: M.I.A - Paper Planes)
4) Chikondi (vocals: Esau Mwamwaya, music: Hans Zimmer - True Romance Theme)
5) Cape Cod Kwassa Kwassa (The Very Best Remix) (vocals: Esau Mwamwaya, music: Radioclit & Vampire Weekend)
6) Hide And Seek (vocals: Esau Mwamwaya & Teki Latex, music: TTC - Batards Sensibles)
7) Salota (vocals: Esau Mwamwaya and Blk Jks, music: Cannibal Ox - Life's Ill)
8) Boyz (vocals: Esau Mwamwaya, Akon & M.I.A, music: M.I.A -Boyz)
9) Sister Betina (vocals: Esau Mwamwaya & Mgarimbe, music: Mgarimbe - Sister Betina)
10) Birthday (vocals: Esau Mwamwaya & The Ruby Suns, music: The Ruby Suns)
11) Funa Funa (vocals: Esau Mwamwaya, music: Radioclit)
12) Kada Manja (classic version) (vocals: Esau Mwamwaya, music: Radioclit)
13) Dinosaur Of The Lost Ark (The Very Best remix) (vocals: Esau Mwamwaya & Ben Brewer, music: Bermuda)
14) Get it Up (The Very Best Remix) (vocals : Esau Mwamwaya, Santogold, M.I.A & Northern Cree, music: Radioclit)
15) Will You Be There (vocals: Esau Mwamwaya & Michael Jackson, music: Michael Jackson - Will You Be There)