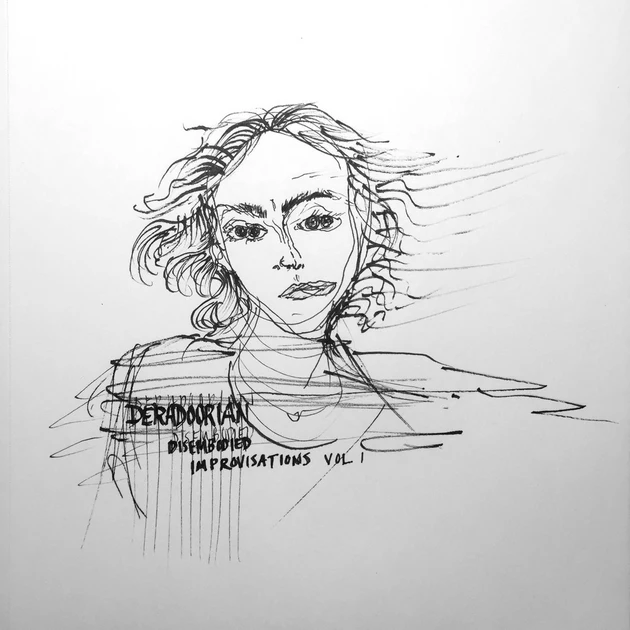 Deradoorian – Disembodied Improvisations
For the last 3 years I've felt disembodied, wandering the world. Processing a lot of pain. Spending a lot of time alone. Spending a lot of time with friends. I had some life-changing experiences that lead me down some dark roads, and vice versa. A confusing era. This music was made in this time. I feel it tells in its own way my experience as a person and as a musician who is interested in exploring music without giving myself boundaries.

I have experienced fear of releasing material, though. Fear of it not being good enough, perfectly polished, or something I will like in the future. But, I also realized, part of being a practicing musical artist is to share the process. The process really is more important. The evolution of a musical process reflects the internal evolution process. I want to continually refine my spiritual self in this life. That process will take beyond this lifetime most likely. The music helps me, the music is me, the music will keep CHANGING.

If you are able to purchase this record I greatly and deeply appreciate it. It is probably better to purchase the entire album as a whole piece. The funds will help to go towards supporting me while making a full length album. My dream of the next album is ambitious (for a musician like me), but I would like to make it come to light. I want to keep pushing myself outside of what is comfortable and familiar to me compositionally or musically. It is hard to survive as a musician so your direct support means the world.

I realize I don't share much of who I am on social media. I don't have lots of videos and photos. Maybe that's just where I'm at in my life and career right now. So, I see this album as a glimpse.