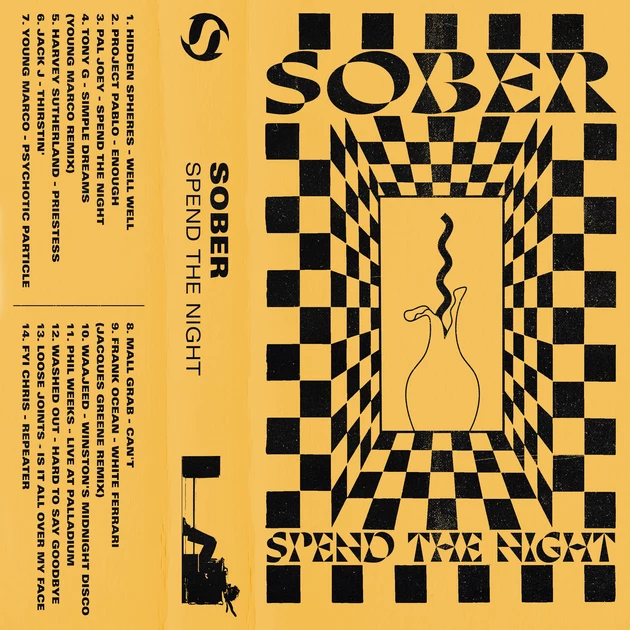 check Sober's vibey Spend the Night house mix
We are extremely psyched that Sober will be back rocking our GvsB fest again this year (this Saturday!) for a couple of obvious/selfish reasons, namely that he makes literally every party better by getting everyone dancing and keeping the vibe *just* right. But it also means that he's blessed us with a new mix that we're sure to be bumping for years to come, and this year's house-focused Spend the Night mix is one of our favorite things he's done yet. Everyone in Dallas knows Sober's been this town's premier party-rocker and hip-hop DJ for the last 10+ years, but you might not know that his earliest DJ roots lie in house music. He tells us about the new mix:
I'm very excited about this new mix. For those that don't know my DJ history, I learned how to DJ on house records. I bought and practiced w/ house records in my bedroom before I started buying any other genres. I've been getting back in to deep sounds as of late and really wanted to put together something that y'all can vibe to poolside with a smoothie in hand. Hope to see some of you at the GVSB6 show this Saturday!
Listen to Sober's Spend the Night mix below, and catch him live on Saturday at GvsB VI with Washed Out, Jessy Lanza, Jacques Greene, + She-Devils.
01 Hidden Spheres - Well Well
02 Project Pablo - Enough
03 Pal Joey - Spend the Night
04 Tony G - Simple Dreams (Young Marco remix)
05 Harvey Sutherland - Priestess
06 Jack J - Thirstin'
07 Young Marco - Psychotic Particle
08 Mall Grab - Can't
09 Frank Ocean - White Ferrari (Jacques Greene remix)
10 Waajeed - Winston's Midnight Disco
11 Phil Weeks - Live at Palladium
12 Washed Out - Hard to Say Goodbye
13 Loose Joints - Is It All Over My Face
14 FYI Chris - Repeater